Posts for: September, 2020
By Donald K. Ruddell, DDS
September 17, 2020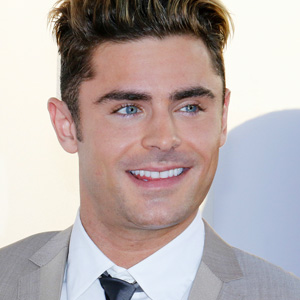 Actor Zac Efron has one of the top smiles in a business known for beautiful smiles. Bursting on the scene in 2006 at age 18 in High School Musical, Efron has steadily increased his range of acting roles. He recently starred as Ted Bundy on Netflix, wearing prosthetics to match the notorious serial killer's crooked teeth.
With his growing fame, Efron's attractive smile has become one of his more memorable attributes. But it wasn't always so. Before Hollywood, Efron's smile was less than perfect with small, uneven teeth and a gap between his top front teeth. Before and after pictures, though, make it quite apparent that the actor has undergone a significant smile makeover.
While fans are abuzz on the 411 regarding his dental work, Efron himself has been hush-hush about his smile transformation. We won't join the speculation: Instead, here are a few possible ways you can get a more attractive smile like Zac Efron.
Teeth whitening. A single-visit, non-invasive teeth whitening procedure can transform your dull, stained teeth into a brighter, more attractive smile. Although the effect isn't permanent, it could last a few years with a professional whitening and good oral practices. Having it done professionally also gives you more control over the level of shading you prefer—from soft natural white to dazzling Hollywood bright.
Orthodontics. Like Efron, if your teeth aren't quite in proper alignment, straightening them can make a big difference in your appearance (and your oral health as well). Braces are the tried and true method for moving teeth, but you may also be able to choose clear aligner trays, which are much less noticeable than braces. And don't worry about your age: Anyone with reasonably good dental health can undergo orthodontics.
Bonding. We may be able to correct chips and other slight tooth flaws with durable composite resins. After preparing your tooth and matching the material to your particular color, we apply it directly to your tooth in successive layers. After hardening, the unsightly defect is no more—and your smile is more attractive.
Veneers. Dental veneers are the next step up for more advanced defects. We bond these thin, custom-made layers of dental porcelain to the front of teeth to mask chips, heavy staining and slight tooth gaps. Although we often need to permanently remove a small amount of tooth enamel, veneers are still less invasive than some other restorations. And your before and after could be just as amazing as Zac Efron's.
Improving one's smile isn't reserved for stars like Zac Efron. There are ways to correct just about any dental defect, many of which don't require an A-lister's bank account. With a little dental "magic," you could transform your smile.
If you would like more information about how to give your smile a boost, please contact us or schedule a consultation. To learn more, read the Dear Doctor magazine articles "The Magic of Orthodontics" and "Porcelain Veneers."
By Donald K. Ruddell, DDS
September 07, 2020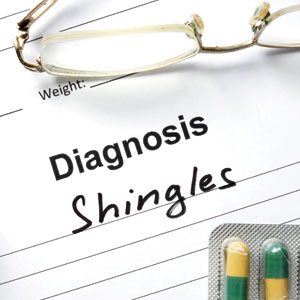 A shingles outbreak can be painful and embarrassing. It could also interfere with many areas of your life—including your dental care.
Known medically as herpes zoster, shingles is a viral form of chicken pox. The virus can lie dormant for many years or decades in people that had chicken pox as a child, breaking out later in life (sometimes repeatedly). It's estimated about a quarter of people who had chicken pox as a child, about 90% of adults, will experience a shingles outbreak.
In the beginning, a person with shingles may notice an itching or burning skin irritation, as well as numbness or sensitivity to touch. In time, a red, crusty rash can develop, usually forming a belted or striped pattern on the torso, head or facial areas. The patterning is caused by the virus's disruption of nerves that serve those parts of the body.
Shingles could impact your dental care because it can be contagious early in an outbreak. As such, it can be transmitted to other people via contact with the rash or through airborne respiratory particles. Dental staff members or other patients who are pregnant, undergoing cancer treatment or with other conditions that compromise their immune systems can develop serious health problems if they contract the virus.
If you have an upcoming appointment, it's best then to let your dentist know you've been diagnosed with shingles. If your treatment involves physical contact that could spread the virus, they may wish to reschedule you until the outbreak clears up.
There are ways to hasten the healing process with antiviral treatments like acyclovir or famciclovir. For best results, these treatments should begin within 3 days of a shingles outbreak. There is also a shingles vaccine that can help you avoid an outbreak altogether. The U.S. Centers for Disease Control (CDC) recommend it for adults over 60.
Having shingles can be painful and stressful, and pose a major interruption of your daily life and routine. With proper management, though, it can be contained so you can get on with your life—and your dental care.
If you would like more information on managing shingles and dental care, please contact us or schedule an appointment for a consultation. You can also learn more about this topic by reading the Dear Doctor magazine article "Shingles, Herpes Zoster."