Posts for tag: pediatric dentistry
By Donald K. Ruddell, DDS
July 15, 2019
When your baby's first teeth come in, you might not think it necessary yet to worry about tooth decay. But even infants can develop this common dental disease. In fact, it has a specific name in children 6 and under: early childhood caries (ECC).
About one-fourth of U.S. children have ECC, and poor or minority children are at highest risk. Because of primary ("baby") teeth's thin enamel layer, ECC can spread to healthier teeth with unnerving speed, causing extensive damage.
While such damage immediately affects a child's nutrition, speech development and self-esteem, it could also impact their future oral health. Permanent teeth often erupt out of position because of missing primary teeth lost prematurely, creating a poor bite. And children with ECC are more likely to have cavities in their future permanent teeth.
While there are a number of effective treatments for repairing ECC-caused damage, it's best to try to prevent it before damage occurs. A large part of prevention depends on you. You should, for example, begin oral hygiene even before teeth come in by wiping their gums with a clean, damp cloth after feeding. After teeth appear, switch to daily brushing with just a smear of toothpaste.
Because refined sugar is a primary food source for decay-causing bacteria, you should limit it in their diet. In the same vein, avoid sleep-time bottles with fluids like juices, milk or formula. As they grow older, make sure snacks are also low in sugar.
You should also avoid spreading your own oral bacteria to your baby. In this regard, don't put their eating utensils or pacifier in your mouth and don't drink from the same cup. Avoid kissing your baby on the lips. And above all, take care of your own oral health to prevent your own encounter with dental disease.
Finally, start regular dental visits on or before your baby's first birthday. Regular cleanings and checkups increase the chances for early decay detection, as well as provide for treatments and prevention measures that can reduce the disease's spread and destruction.
ECC can be devastating to both your baby's current and future dental health. But with vigilance and good dental practices, you may be able to help them avoid this serious disease.
If you would like more information on tooth decay prevention in young children, please contact us or schedule an appointment for a consultation.
By Donald K. Ruddell, DDS
June 20, 2018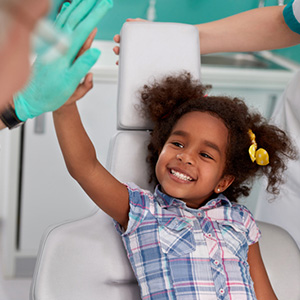 As a parent you want your child to have the best possible start in life. One of the greatest gifts you can provide them is a positive experience in dental care—especially visiting the dentist.
Unfortunately, not all children are so lucky. Visiting the dentist for them is foreign and forbidding; it leaves such a negative impression they may avoid the dentist later in life even when faced with acute problems.
It doesn't have to be like that. Here are 3 ways you can help your child have a great experience at the dentist.
Start dental visits early. The best time to begin dental visits is before your child's first birthday as their teeth begin to erupt. Dental diseases like tooth decay can begin as early as two months so it's vital to detect any problems as soon as possible. Establishing an early relationship with your child's dentist benefits you too with helpful tips and advice from them on dental care at home. And, children visiting the dentist early are more likely to become accustomed to it as a routine part of life, and more likely to continue the habit on their own.
Find the right dentist. The right dental practice can make all the difference in the world for your child's comfort level. Parents often choose a pediatric dentist who specializes not only in dental care for children and adolescents but in how to engage with them and put them at ease. The key, though, is to find a dentist and staff who work well with children and understand how to make them feel at home in their office.
Display a positive attitude. You've probably already noticed how your child picks up on your feelings in different situations—which often affect how they feel and act too. So be sure when you visit the dentist with them you have a positive, proactive attitude, ready to partner with their provider in treatment and prevention measures. And above all display a calm and relaxed manner: your child will be more apt to follow your cue and relax too.
If you would like more information on providing great dental care for your child, please contact us or schedule an appointment for a consultation. You can also learn more about this topic by reading the Dear Doctor magazine article "Taking the Stress out of Dentistry for Kids."
By Donald K. Ruddell, DDS
January 18, 2018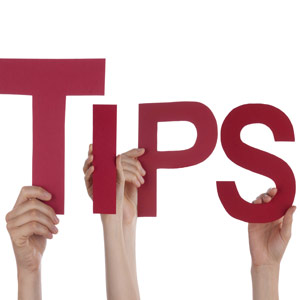 Most often, all of your child's primary teeth will eventually be replaced by permanent teeth, but you shouldn't consider them less important — there are serious consequences for losing a primary tooth prematurely. Besides providing a means for a child to chew food and speak clearly, primary teeth also save space for the permanent teeth to erupt; a premature loss could lead to malocclusions (bad bites) that may result in costly orthodontic treatment later.
That's why it's important to fight tooth decay in primary teeth. By keeping them healthy and in place until it's time for their departure, their permanent replacements have a better chance of erupting into their proper positions.
Here are 4 tips for preventing tooth decay in primary teeth:
Begin daily oral hygiene when teeth first appear. Begin brushing with fluoride toothpaste as soon as the first primary teeth come in. Brushing removes bacterial plaque, the primary cause of tooth decay, and fluoride strengthens enamel. Because they tend to swallow toothpaste rather than spit it out, use just a smear of toothpaste for infants and toddlers, and a pea-sized amount for ages two and older.
Start regular dental visits by the child's first birthday. By beginning regular checkups around age 1, we'll have a better chance of discovering developing tooth decay or other problems early. You're also setting a good foundation for what should be a lifelong habit for optimum dental health.
Limit sugar consumption. The oral bacteria that cause tooth decay feed on leftover carbohydrates like sugar, so you should limit intake especially between meals. One culprit to watch out for: a bedtime bottle filled with formula, milk or fruit juices, all of which contain carbohydrates (sugar). Water or no bottle at all is a better alternative.
Consider topical fluoride or sealants for extra protection. In some circumstances, we may advise protecting the enamel of newly erupted teeth with an applied sealant. These protective coatings fill in porous pits and fissures in young teeth to deny access to disease. Supplemental fluoride will further strengthen young tooth enamel.
Taking these measures and remaining vigilant to the first signs of decay can go a long way toward preserving your child's teeth. Their future oral health depends on it.
If you would like more information on dental care for children, please contact us or schedule an appointment for a consultation. You can also learn more about this topic by reading the Dear Doctor magazine article "Dentistry & Oral Health for Children."